One of the most common joint pains we see is caused by osteoarthritis. In the United States alone, approximately twenty seven million people are suffering from osteoarthritis pain. Osteoarthritis is a chronic condition that causes joint pain due to the loss of cartilage within the joint.
When this cartilage wears down, it causes the bones to rub one against the other, restricting movement. When there is adequate cartilage and lubricating fluid in the joint, movement is easier and the pain diminishes. When there is loss of cartilage and lubricating fluid and movement is restricted, you will have joint pain and in more severe cases this may cause you to fall often.
OsteoArthritis and Viscosupplementation Explained
Although Osteoarthritis is no longer considered an old people's disease it is still more prevalent in older people than in younger people.
Other factors that may be the cause of osteoarthritis are: obesity, weakened joints due to a fall, sports injury, repetitive trauma to the joint, multiple surgeries to the joint, being genetically predisposed, weak muscles, and of course, stress. Osteoarthritis commonly appears in the knees, spine, and hips.
If you have joint pain attributed to osteoarthritis, there are some things you can do personally to help yourself. A change in your lifestyle might be high on your list of priorities, including a proper diet, stress management, and exercise. A good nutritional diet will help strengthen the bones, and exercise will make the muscles surrounding the osteoarthritic joints stronger. The increased motion from exercising the joint will also assist in producing healthy fluids in the joints. A healthy diet not only helps to strengthen your bones, but losing weight creates less stress on your bones and can alleviate some osteoarthritis pain. If the joint pain is in the knees, losing weight can greatly reduce your pain. The knee is responsible for supporting the majority of your body weight in most activities, and any reduction in body weight will help to improve knee health.
What are your treatment options?
If you live in in the Colorado Springs or El Paso county area, you have access to a wide range of treatments for your osteoarthritis pain. At Colorado Joint and Spine Institute, we offer many types of non-surgical treatments. If your osteoarthritis has advanced too far, then you may require a joint replacement surgery. We will not recommend a patient for surgery unless no alternative treatments are available.
One of our most effective treatments for osteoarthritis is called Viscosupplementation Therapy. This procedure involves the injection of gel-like substances (hyaluronates) into a joint to supplement the viscous properties of synovial (joint) fluid. The hyaluronates are naturally occurring in the synovial fluid and act as a lubricant, allowing the bones to glide over each other smoothly. This procedure has proven to be highly successful in reducing the pain associated with osteoarthritis and is generally covered by most major medical insurance providers and Medicare.
Colorado Joint and Spine Institute is dedicated to providing you with the most advanced and reliable treatment available, which is why we invested in fluoroscopy technology. A fluoroscopy allows our medical staff to look inside your joints in real time while administering any of our minimally invasive injection procedures. This instrument helps to ensure that the injected material is introduced to the exact point intended, therefore providing the best possible outcome from each injection. If you have previously tried any type of pain reduction injection without success, your original injection may never have been injected into the correct location – which is why it is sometimes referred to as a "blind" injection. The fluoroscopy technology helps us to assure that blind injections never occur in our clinic and that everyone receives the proper care that they deserve.
Colorado Joint and Spine Institute has completed a comprehensive training regimen to become trained and certified in viscosupplementation procedures using fluoroscopy. Colorado Joint and Spine Institute is among the first few facilities in the state of Colorado certified to perform this procedure.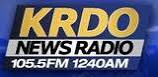 Click Here and listen to Dr. Goddard explain the procedure on KRDO News Radio in Colorado Springs!